Letter from the editors
Writing in Uncertain Times
Abstract
Welcome to the third issue of Writing across the University of Alberta, a journal for undergraduate writing in Writing Studies at the University of Alberta. The third issue of WAUA features written works by Kevin Bouvier, Junhui Li, Feisal Sharif, Reham Albakouni, Zhuoxin Wang, Sabrina Rivelazione, Evan Martens, and Ishrath Khan.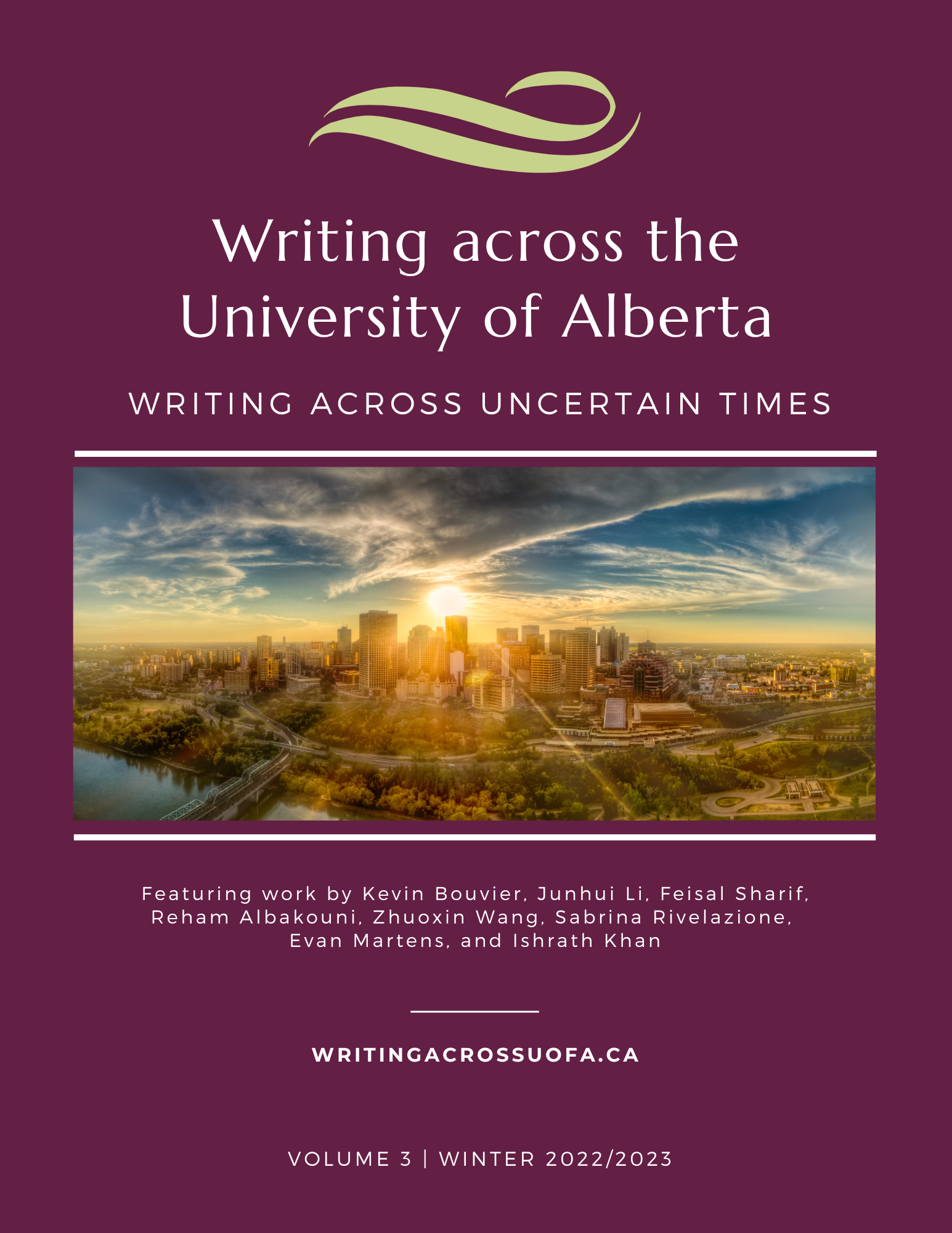 Downloads
License
Copyright (c) 2023 Nancy Bray, Anna Chilewska, Rigvi Kumar, Anita Parker
This work is licensed under a Creative Commons Attribution-NonCommercial-NoDerivatives 4.0 International License.