Images of our Writing
Posters of our watchers and learning in the time of COVID-19
Keywords:
Self-criticism, remote delivery, online learning, posters
Abstract
For this poster assignment, students were asked to read Gail Godwin's piece "The Watcher at the Gates" and imagine not only what their watcher might look like but also the ways in which their watcher affects their academic work. Posters A and B, by Linlin Tan and Yu Hu, show how students imagine their Watchers – the critical voice inside their heads – who often interfere with their writing or their creation process. 
Posters C and D, by Haoyuan Li and Xingyi Wang, express students' attitudes towards learning during the time of Covid-19. When the U of A made the decision to move the remainder of the Winter term 2020 to remote delivery, both instructors and students had very little time to adjust. This, in turn, created an opportunity for students to show in a one-page poster how they feel about learning online. Each poster expresses a different reaction to remote delivery.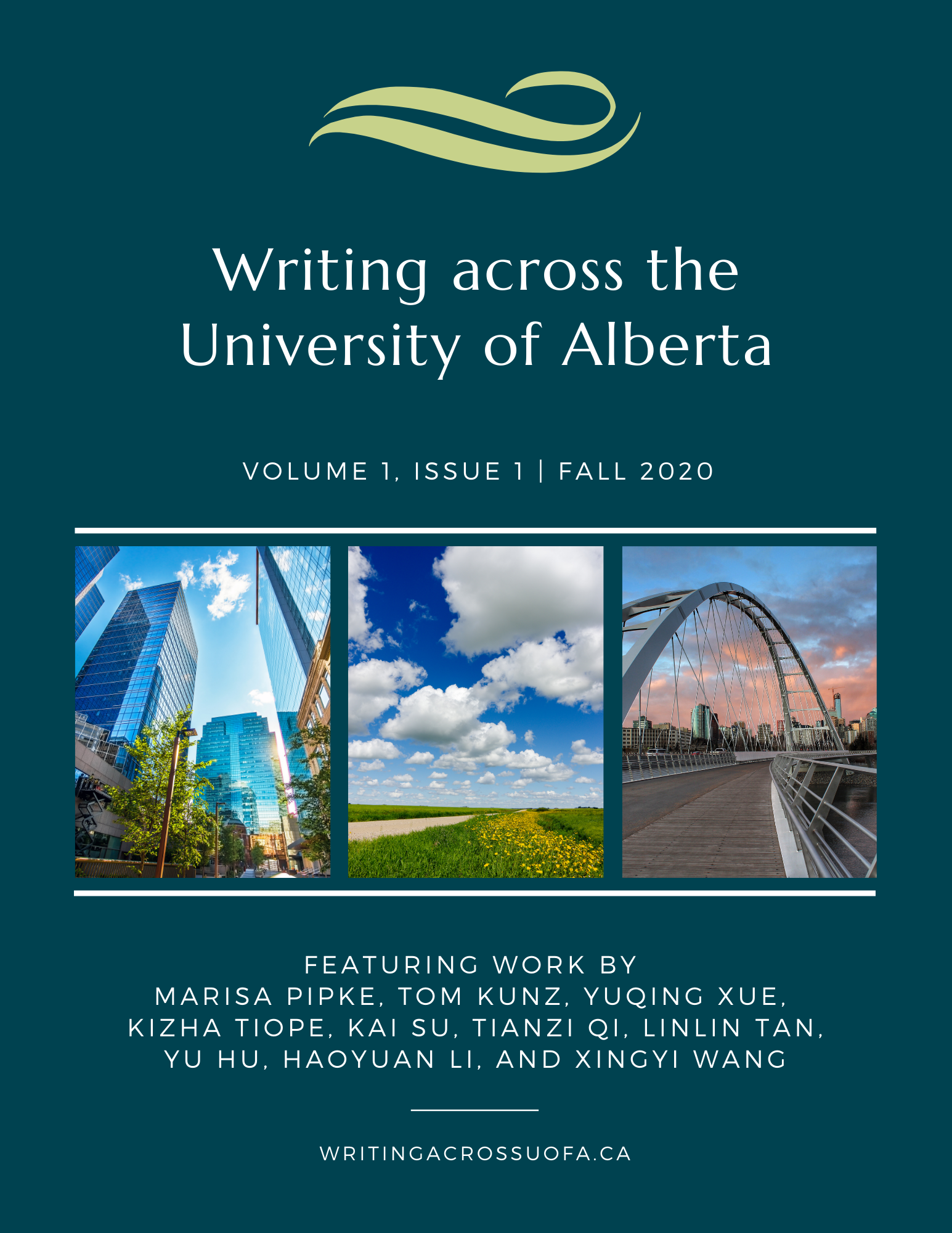 Downloads
License
Copyright (c) 2020 Linlin Tan, Yu Hu, Haoyuan Li, Xingyi Wang
This work is licensed under a Creative Commons Attribution-NonCommercial-NoDerivatives 4.0 International License.